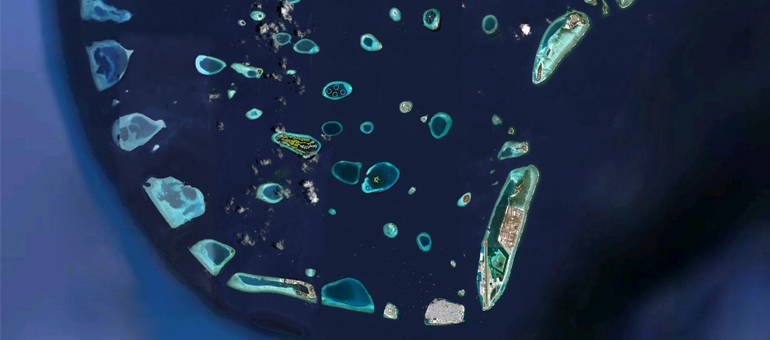 The 5 lagoons
You might have seen a lot already, but there are still unique spots to be discovered!
The Maldives are a highly popular tourist destination strategically located in the middle of emerging markets. There are bright blue skies, pristine beaches with incredible deep blue coloured water, all-year sunshine, fresh ocean breezes, and fantastic snorkeling and diving lagoons. It is one of the World's most exclusive holiday destinations with high occupancy rates.
The Maldives have a total land area of just 298 square kilometers. The islands' natural beauty together with the lack of construction space is going to make this destination one of the most popular and premium priced among international real estate investors. The government has been very accommodating to high caliber projects opening doors to (foreign) property investors.
Dutch Docklands Maldives, a joint-venture company between the Government of the Maldives and Dutch Docklands International from The Netherlands, has developed a world-class master plan called "The 5 Lagoons" at a prime spot in the heart of the Maldives with high-end luxury projects.
The 5 Lagoons are literally 5 unique breathtaking lagoons within close distance to each other with spectacular developments, such as the world's first 18-hole Floating Golf Course, (already widely acclaimed in the world press) which includes sumptuous villas next to the greens and a Venice-shaped romantic village with townhouses; the Greenstar which is a star shaped hotel with a conference centre and which hosts an oceanographic institute and a shopping centre; and last but certainly not least: tailor made Private Islands where clients have the unique opportunity to create their very own Private Island in any shape they like…!
The "5 lagoons" are situated at a short distance from the capital Male and the airport which avoids long transfers by boat or seaplane upon arrival at the airport.
The total available surface of 80 million ft2 or 8 million m2 of water in the 5 lagoons gives the owners assurance that all projects are developed in a very spacious environment with magnificent views and the maximum of privacy.
Over the last 40 years since the tourist industry was started on the Maldives, it was NEVER possible for any FOREIGN private person to own property on the Maldives. Now it is!
All these properties will be part of a luxurious hotel operation to ensure a high return on investment for the owners in renting out their property during their absence.
An absolute win-win proposition.
The properties of the first lagoon named
The Ocean Flower
, 185 beautiful villas built in the shape of a local maldivian flower, are now for sale.