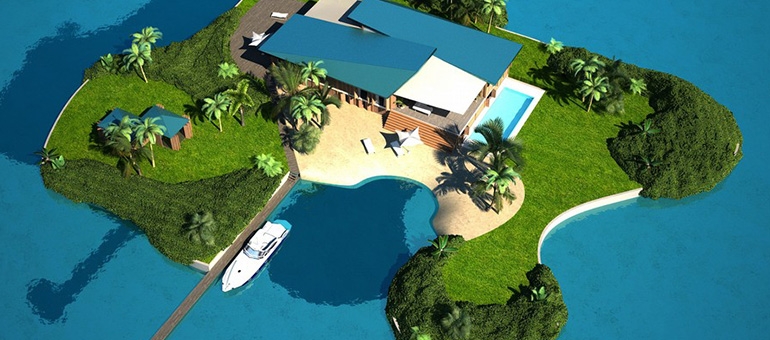 Amillarah
This unique project exists of 10 floating private Islands in a archipelago configuration. The exclusive Villas all have a private beach, pool and natural green with bushes and trees. A private jetty is the mooring place for the yachts. At the end of each jetty, a small pavilion is situated.

These Private Islands will all be designed with a maximum of privacy in mind, giving the owners an exclusive 'getaway-from-it-all', but still only 25 minutes away by boat from the capital Male and the international airport.

The Amillarah lagoon is situated a bit away from the normal traffic routes between the other four lagoons of our " 5 Lagoon" plan but still close enough to enjoy all that our 5 Lagoon membership has to offer, be it golf, exquisite dining, diving school, high end shopping , beauty treatments , etc. Each island is situated in the middle of a big private water plot for guaranteed privacy and where the most beautiful coral reefs are just a short swim away from your private beach.